The Jewel Amongst the Hills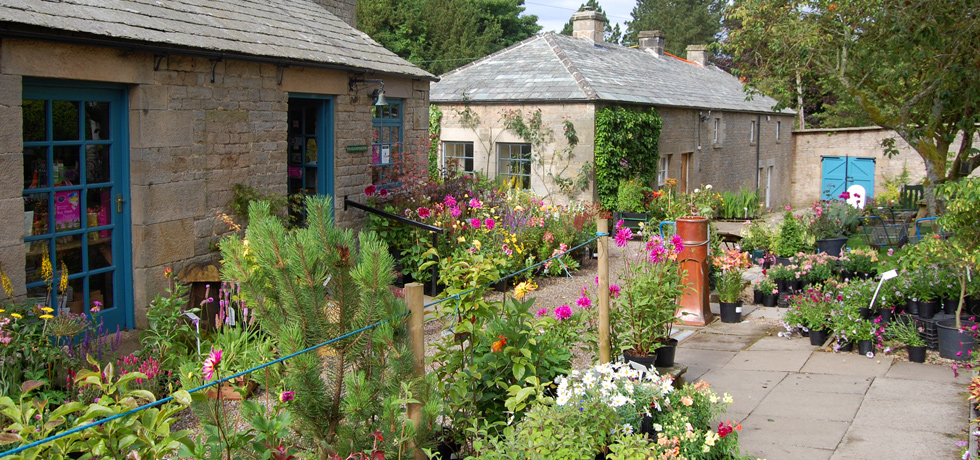 Four Hundred years of Plantsmen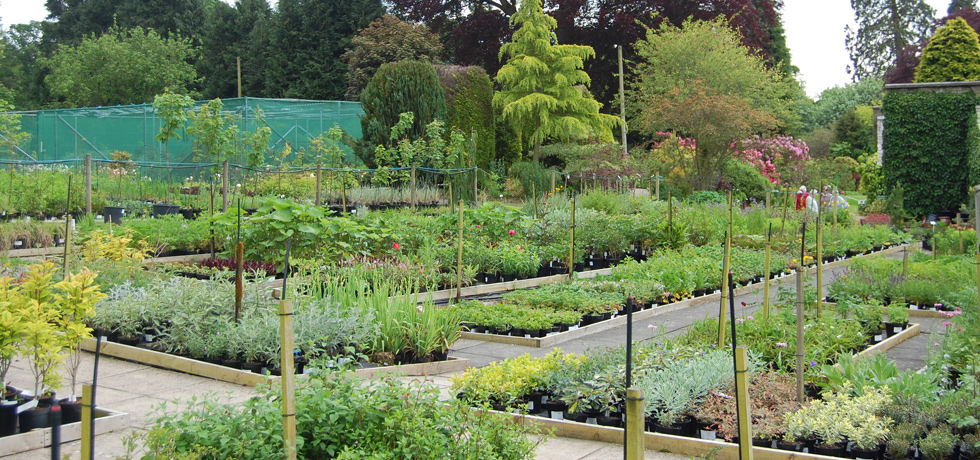 Malcolm Hockham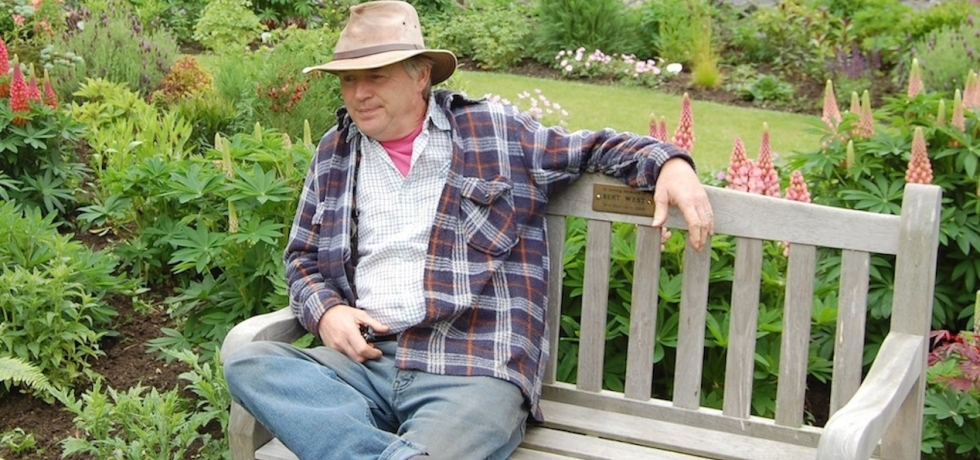 Four Centuries of Gardening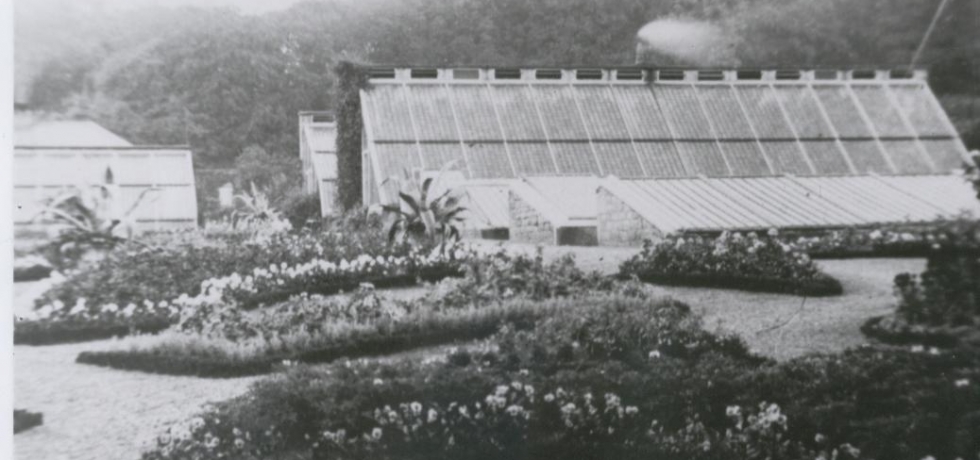 Highest Quality Stock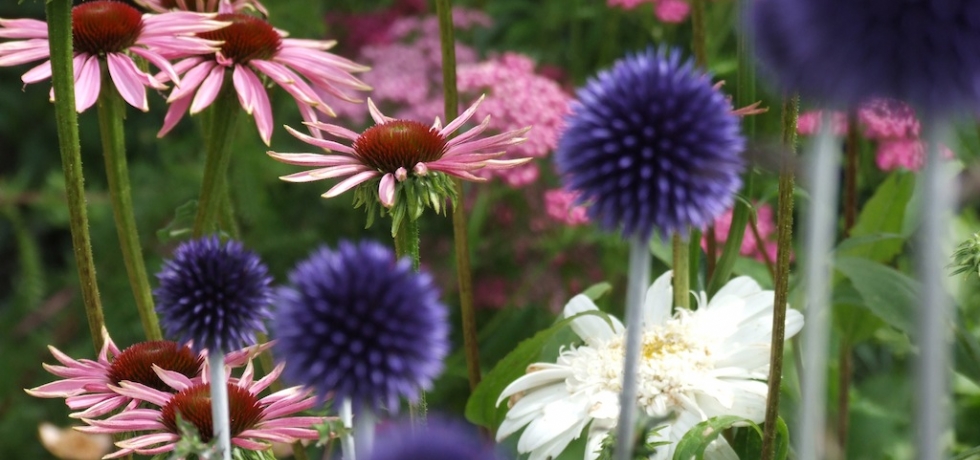 Huge Range of Plants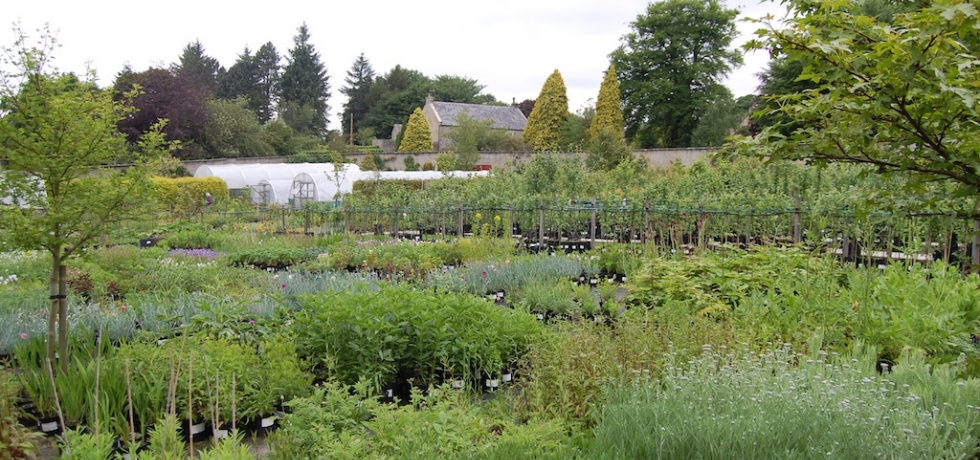 Lisa Hockham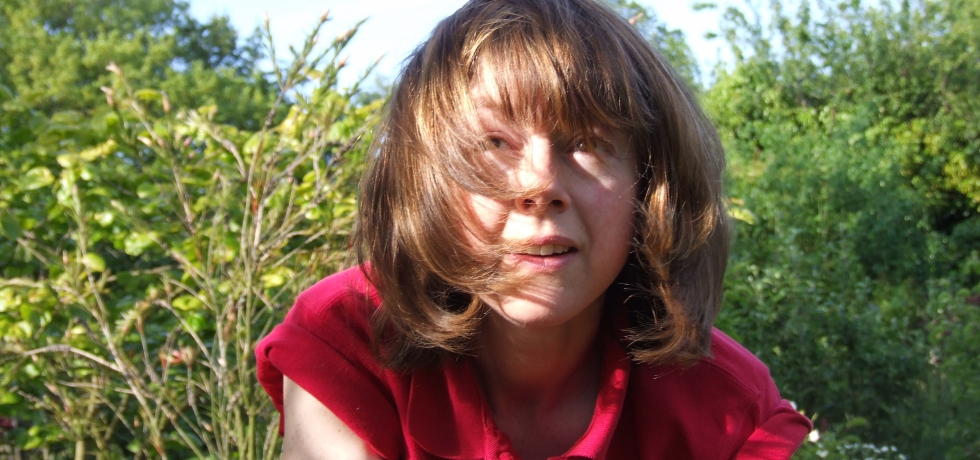 Finn & Tucker...Organic Pest Control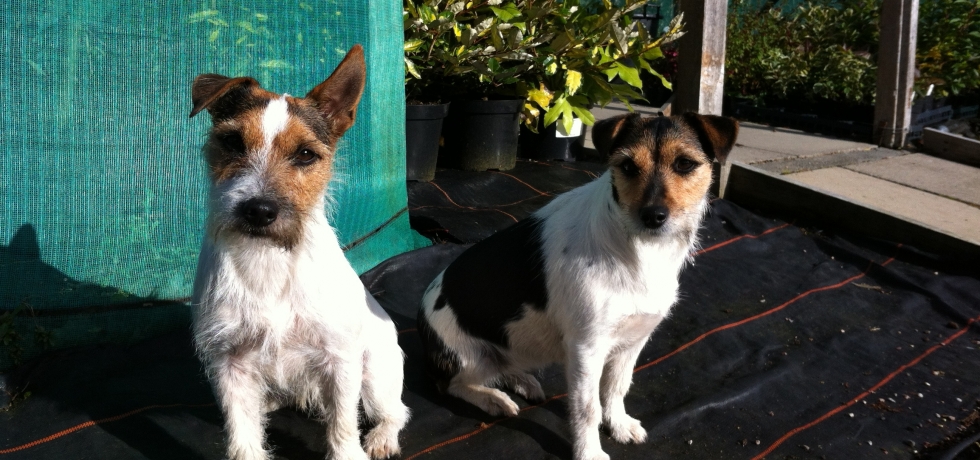 Helen Howard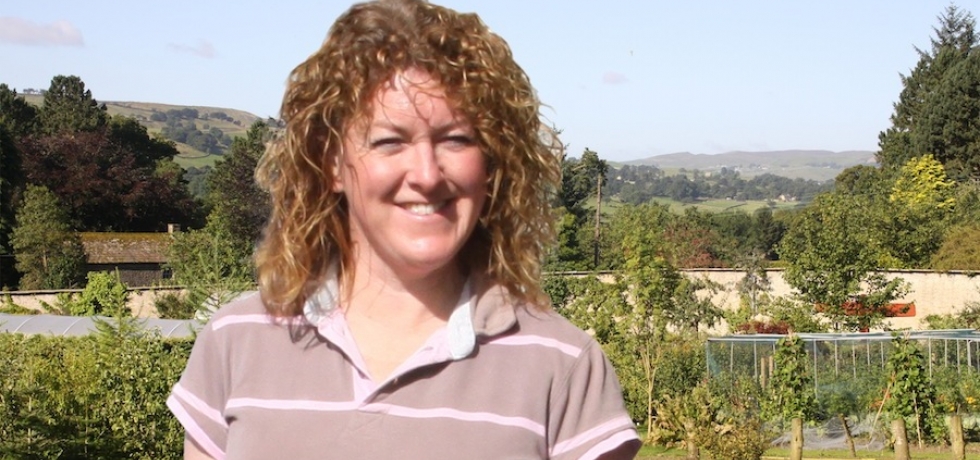 About Eggleston Hall Gardens
The Nursery Garden of the North
There have been Gardens at Eggleston Hall since the late 16th century. It is hard to imagine, given the limitations of plant varieties, just how these would have looked, but my suspicion would be towards a physic garden, in all likelihood with the proximity of Egglestone Abbey it may well have been under monastic influence through their use and knowledge of medicinal herbs.
However this was the time of the Tradescants and the birth pains of more a scientific interest in plants. Over the next couple of centuries many of these old monastic gardens morphed into Botanical gardens. The advent of relatively easier travel around the globe, the natural human thirst for knowledge, and adventuresome spirits such as John Fraser, David Douglas, Robert Fortune, Sir Joseph Hooker, George Forrest, and latterly Frank Kingdon-Ward, meant that tales of exotic plants and enchanting gardens were brought home to an insatiable public. Many amongst them would have been wealthy landowners, merchants, or industrialists, to who both money and land were readily available. It is not hard to imagine the culture of oneupmanship over who had the rarest and most unusual plants on their estate.
One only has to look along the river banks of the Tees from Eggleston bridge to see the selection of rarer mature trees that could only have been planted during this long period, and while they are sadly passing with the winds of time, their spirit and grace remain as a testament to this past for a while yet.
We know through photographic evidence that the gardens went through something of a renaissance during the Victorian era, albeit for private pleasure they were set out in the Italian style and Glasshouses with heating pipes were introduced.
Throughout all these eras a private chapel has stood in the grounds of Eggleston Hall Gardens, some of the earliest tombstones date to 1607. It was closed in 1868, the roof used on other estate buildings and the gates chained up. Over the following 120 years it fell into disrepair until Gordon Long with the agreement of Rosemarie Gray developed it into what is now a very peaceful feature. In many ways it is a spirit echo from the past with its religious connections, the fact its been planted round with rare plants from around the world, and simply that it has stood there throughout. It is a part of the garden shrouded with history and tranquility, a small space for meditation, contemplation and reflection. Yet there are voices for those that wish to hear.
As the Victorian period waned the gardens likewise became more functional, serving a purpose as part of a family home. The days of the Planthunters were ending, our earth was becoming smaller and much of what was to be discovered had been found. However all was not over. Like so many large estates they either adapt or go down. Eggleston adapted and Eggleston Hall gardens was born.
While most plant Genera and their species had been discovered, there came in their wake the Hybridist, the Breeder, the Propagator, and the Nurseryman. These guys would change the face of our landscape, our gardens, our food, and what we do with plants forever.
From 2013 Eggleston Hall Gardens will be going through another phase of redevelopment. New plantings and borders, many more both new and rarer plants, and a nursery that reflects the wide range of plants available for the gardener. During 2010/11 we rebuilt 2 of the Victorian Glasshouses, built Shade Houses, introduced Bees, a Pottager Garden, new nursery beds, and upgraded our sales area. There is still much to do, but Eggleston is a working garden, it is meant to have stuff going on. It is what we do best.
You are always welcome to visit, likewise there will always be a work in progress because we are a working garden and a nursery, it is what we do.
It's usual to end a page with a little quote or poem from some romantic long dead poet. For a change I would like to paraphrase Tim Smit, founder of the Eden Project when he addressed several hundred landscape professionals at the Institute of Landscape Architects awards.....
.....A garden is not about strategies or masterplans, it's about paradise lost and paradise won and about mystery.....
If you cant dream in it, get drunk in it, make love in it, you might as well tarmac it.
And so say all of us!
The Gardeners
A visit to Eggleston Hall Gardens will always bring you into contact with either one of the partners or a member of our nursery staff. All will be happy to help and assist you where they possibly can.
All our staff are trained by us or in the process of being trained. They are taught how to pot, prune, and propagate plants to varying degrees. They are taught to maintain and develop plants. All have strengths and weaknesses, including the partners, and while customers are important to us we are not going to jump through hoops if people are rude, discourteous, or plain ignorant.
99.9% of our customers are really pleasant and a delight to have in the gardens, we really do want them to have the very best of our plants and attention, unfortunately the one in a thousand that is a certified tosser has an annoyance factor way above their significance.
So to the 999 may we extend our thanks and hope you will call again.
Malcolm Hockham; Partner. I have been employed in horticulture since 1971, having trained at the then West Sussex college of agriculture, the RHS, and been employed as an apprentice. From 1977 I worked at two major private gardens, one as head-gardener.
From 1990 I spent eight (highly interesting) years in horticultural research at the world renown Rothamsted Experimental Station, growing and propagating a wide range of plants for scientific purposes, the propagation of plants being the discipline to which I find myself most naturally drawn.
In 1998 I came to Eggleston Hall Gardens, enticed by the charm and good humour of my old partner Gordon Long and Mrs Rosmarie Gray. Gordon and I had little in common but were an almost perfect blend for Eggleston, and over the following 12 years until Gordon retired we developed and grew this nursery into what it is today, developing it to a level from which anything is possible for the next generation of gardeners and growers.
The people whose profiles or names are below have been a joy to work with, they have proved their worth, adaptability, ingenuity, integrity, honesty, and damn good nature on countless occasions. The younger ones have worked hard and learnt well and continue so to do. The likes of Helen, Robert, and Elizabeth are easy to teach simply because if the interest is there they teach themselves. If only schools, universities, and even horticultural colleges would apply the same philosophy.
I have worked over 40 years in this craft. Were I to be offered my time again there is little I would change, Gardening and plants have been the golden threads that have bound my life together, my one biggest fear being that one day I might wake from the dream and have to get a proper job. Although some are no longer with us I would like to thank Albert Hockham; Alf Ainger; Jack Hargreaves; Geoffrey Smith; Geoff Hamilton; Albert Callewaert; and not forgetting Gordon Long. These guys have helped or influenced me more than they could ever know.
I expect to remain at Eggleston Hall Gardens till the autumn of 2015 when I will semi-retire into journalism, pottering, and propagating from my private collection of plants at Plantsmans Corner. www.plantsmanscorner.co.uk
Lisa Hockham; Partner. Lisa arrives with us permanently from Christmas 2013. Many customers will know Lisa from Plantsmans Corner, our Barningham nursery. She has been working in the background at Eggleston for 15 years, not just with accounts and Plantsmans Corner, but also initially when the original, some might say legendary partnership between Malcolm and Gordon Long began.
Having been a significant hidden factor in Eggleston Hall Gardens continually growing reputation as one of the finest nurseries in the North of England, Lisa is expected to continue on after Malcolm retires.
Born and bred in Teesdale, and with a first class degree in Biology she first met Malcolm at the world famous Rothamsed Experimental Station where she enticed him into growing really boring plants for her breeding programmes with aphids and ladybirds. A fine Plantswoman, customer friendly and blessed with the virtue of patience, Lisa has been teaching Science at Grangefield School in Stockton-On-Tees for the past seventeen years.
Helen Howard; Nursery manager. I came to Eggleston late on in 1999, originally for 3 days a week while I relocated back to the area having trained in London as a pastry chef. It was expected that I would work here for only three months, but come the spring Malcolm and Gordon asked me to stay on for a while full time. Three months turned into a year, and a year turned to five.....Now almost thirteen years on I still right enjoy working with plants.
I have my own family now, so for the past couple of years time at Eggleston has had to fit around my son Jack and husband Nigel. However I hope to increase my involvement with the gardens again as Jack gets older. I find plants a great source of inspiration as they offer so much potential for creativity, I particularly enjoy creating display areas within the garden sales area in which to show off the plants we have all had a hand in growing, though primarily I spend much of my time in the potting shed as Malcolm thinks I frighten the customers! Though unlike him I don't hide from them.
I love gardening and plants and all it entails, it is a part of my life, and something I never really knew I would become accomplished at until I came to work at Eggleston with Malcolm and Gordon.
Elizabeth Kay; Nurserywoman. I have been working at Eggleston Hall Gardens 2 years now and really enjoy my time there. I work primarily on the nursery side of the gardens spending most of my days in the potting shed, where I repot, divide, and propagate plants to be offered for sale. I am very interested in propagation and enjoy watching cuttings, seedlings, or divisions grow on to big healthy plants. I also like helping customers in choosing the right or suitable plants for their own gardens.
On a personal level I believe that gardening should be encouraged, particularly with the younger generations. Creating an attractive garden need not take endless money or time. Even in the smallest of places a beautiful and interesting garden can be grown.
Growing your own fruit and veg has become popular recently, and is an excellent way of producing tasty, cost-effective food whilst showing people where their food comes from. I enjoy using produce from the garden to make sometimes interesting meals. We endeavor at the gardens to help people with this by selling young plants, seeds and fruit trees alongside offering helpful down to earth advice.
Nursery Staff; Throughout the spring and summer we are lucky to have some of the finest helpers imaginable. They are like a tonic when were sick of looking at and talking to each other and crave normal conversation. Our deepest appreciation for their help must go to......Thomas Wilson, Ted Rowlinson, Anna Gossage, and Mr John Battye
A very special thank you...To Brian Wilson who has been with me (Malcolm) from almost the outset of my time at Eggleston. Despite being an annoying twat he has been one of our greatest and unrecognised assets, without his endeavours, help, good humour, the nursery as it stands today would have struggled. He is a rare commodity.....worth his weight in some sort of less expensive metal than gold. Thank you Brian.